About company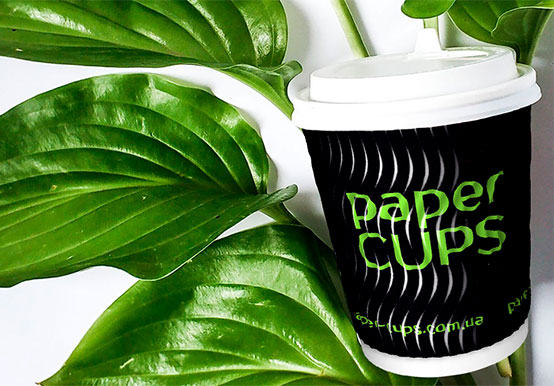 Paper-Cups has been successfully operating in the disposable paper tableware market for more than 6 years. We are pleased to offer you the widest range of quality disposable paper cups and plates from the manufacturer. Moving in step with consumer demand, we provide the market with a favorite paper cup, a laminated paper plate, and also a more sophisticated new product - RIPPLE paper cup.
We are engaged in the manufacture of disposable paper cups on modern equipment from high-quality raw materials SinarVanda, StoraEnso, Cupstock and others. Production capacity allows us to produce up to 140,000 cups per day. For production, we use paper with single or double-sided lamination, density from 195 to 295 g / m2. Our cups can withstand temperatures up to 80 degrees.
We always have in stock RIPPLE paper cups, cups with a standard design and white (unprinted), also always available paper plates, lids (drinking bowl and flat), holders (thermal covers) for glasses, wooden mixers, sugar in sticks and much more.
Paper cup is a good carrier of advertising information, so it is successfully used for various promotions, for distribution to numerous points of the fast food chain, cafes and vending machines. We offer branding paper cups or the development of a unique design. High quality printing, embossing and other finishes.
In May 2013, a new line for the production of double-layer paper cups was launched. This is a unique product for the Ukrainian market that allows you to completely get rid of the discomfort when drinking hot drinks.
Excellent thermal insulation
Thick glasses of paper and corrugated cardboard keep the temperature up to 80 degrees. Hot drinks stay hot for a long time, and cold drinks stay cold.
Quality, safety and ecology
We produce paper cups from environmentally friendly materials, so they are safe for health, and their disposal is simple and does not harm nature.
Production speed and Wholesales
Production capacity allows to produce up to 140,000 cups per day. You can order paper cups wholesale from 1000 pcs.
Bright design and corporate identity.
The original design of paper cups is a great and proven over the years way to increase brand awareness.